Optical Awakenings is a visually based form of meditation. This process activates the DNA to allow for natural informational upgrades.

The magnification process allows these information portals found in all nature (the Akashic Records) to be seen and therefore accessed. Continual focused meditations with these images has had a profound effect on my spiritual connection, and it can do the same for you.
http://bookstore.balboapress.com/AdvancedSearch/Default.aspx?SearchTerm=optical%20awakenings


Reviews
​
Sherry Halm reviewed OpticalAwakenings — 5 star
March 20
·
I purchased a meditation disc from Tish. It was my spirit animal, a bear. The photos truly do not do justice! The artwork is so intricate, right down to the claws on the bear's feet! And the energy that it is infused with is just pure love. Impeccable work, Tish! Thank you so very much for being part of my spiritual journey
<3
​
Brian Laguire reviewed OpticalAwakenings — 5 star
February 14
·
I received a micro picture of Ammonite for meditation, which was exactly what I needed. I told Tish to pick a picture for me and this resonated with Soooo much. I got many downloads along with guidance for expanding my healing modalities. Thank you so much this is totally what I needed. I had total faith that you would pick the one I needed the most. Tish is gifted and definitely knows her stuff.Thanks again Tish.
Val Blair reviewed OpticalAwakenings — 5 star
August 5
·
I received a magnified image of Brandberg Amethyst for meditation. When I first looked at the image the energy was so gentle and loving. When I used it alongside the spiritual class that I teach, the energy amplified, fully holding the group heart and inspired me to teach the class in a different and deeper way than I normally had. The class loved it.
Tish has a true love of crystals and knows exactly which crystal is needed for a person, to heal or to amplify energies.
I a
m in the process of enlarging the image for my meditation and reiki room and am so excited.
Tish is a true spirit from the Elemental realm and I am thankful that our paths have crossed.
I look forward to working with Tish again very soon.
<3
THANK YOU.
​
Desiree' Bries

reviewed

OpticalAwakenings

--

5 star
August 2

·


I was able to do a meditation with a citrine crystal magnified. At first it looked like a normal crystal but within 15 minutes I was able to see a scene of Earth, a man pouring energy down to Earth trying to help us. I held a citrine while doing this. I felt very strongly about this. Definitely something I will be incorporating into some of my meditations and I highly suggest trying!! So cool!!Desiree' Bries

reviewed

OpticalAwakenings

--

5 star
​
Jamy Schumacher reviewed OpticalAwakenings — 5 star
March 3
·
So grateful for what Tish with Optical Awakenings is bringing to the world. I have always been connected to the mineral kingdom and her magnified images of crystals and stones brings whole new level of awareness to the messages held within. Thank you Tish for sharing your gifts!
​
Karyl Griffin reviewed OpticalAwakenings — 5 star
February 18
·
I had a pretty chunk of rocks for years, stuck in a drawer, I can't remember exactly which of the kids gave it to me, but I loved it..but it just sat here collecting dust. Then I met Tish - this amazing crystal scryer - and I sent it to her because it needed her. She spent some time with it and found something I'd never have found and sent me a photo that floors me every time I look at it. and to think it was sitting there, hidden in my humble chunk of rocks and crystals. Only Tish could have found all that magic in there!
​
Sasha Dent reviewed OpticalAwakenings — 5 star
February 14
·
Thank you, Tish for a wonderful Animal card reading today! It was great to get validation on where I'm heading and what to put in place to help me on my journey. It was perfect timing and very comforting I'm on the right track. It was really a lovely experience and love your sense of humor! I would highly recommend Tish to anyone seeking guidance and interest in knowing what their animal symbols are and their meanings. Sasha x x
Ann Hand Cahill reviewed OpticalAwakenings — 5 star
February 14
·
Thank you Tish Egerton for the reading you gave me you are so spot on with what you got for me in my reading, i highly recommended for anyone looking to get a reading to get it here, also what great handcrafted thing you do and all does crystals that people can just get at a reasonable price, xx
Powered by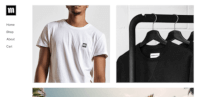 Create your own unique website with customizable templates.

Optical Awakenings